This page is dedicated for students of Veterinary Medicine.
Nothing technical - Some Motivation and Some Support ...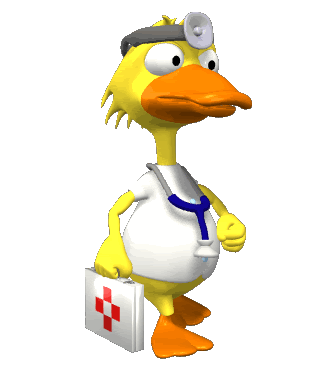 (Please support me to improve this page , by providing me
any information that would add value to this page.)
"Veterinary Medicine - an art may be looked upon as love with direction, attended by a driving desire to perfect that love"

- Dr. BIRER
"It is not at all surprising that it has been, and still is, difficult for our people to realize that there is any science or scientific profession, worthy of the name, connected with the practice of medicine among animals; or that there is anything in it which has aided modern human medicine to achieve its great results.

- Dr. CHARLES IYMAN
"There is no difference between the science of human medicine and animal medicine ; there need not be one. The experience we gather forms the basis of all medicine, though the objectives are different"
- RUDOLPH L K VIRCHOW ,
FATHER OF MODERN PATHOLOGY.
*******************

WORLD VETS & VETERINARY DAY
Indicates that the world has awakened to the link between animal diseases and public health.
Bring together Human and Animal Clinicians towards a better understanding on human-animal interactions and their potential effects on the health and well being of humans and animals.
(It has long been known that 60% of known infectious diseases are common to humans and animals -whether domestic or wild; 75% of recent emerging human diseases came from animals and 80% of the pathogens that could potentially be used in bioterrorism are zoonotic. It is also known that human populations need a regular diet of protein particularly from milk, eggs or meat, and that a deficiency can also be a public health problem.)
********************
ARTICLES MAY BE USEFUL TO YOU :
WEB SITES MAY BE USEFUL TO YOU :
A great site for both student vet and animal lovers.
Official site of the Association of American Veterinary Medical Colleges and all the information are here.
Official site of the American Veterinary Medical Association where people can get a lot of details.
This site has a special directory of all the Veterinary Medical Information and Schools.
VET.COM
Vet.com has found the best places to post and hire veterinary professionals.
DVM360
Premium Veterinary Medical Site.